About
TPU Cable – Thermoplastic Polyurethane Cable
TPU cable, short for Thermoplastic Polyurethane Cable, is almost the top option in the field of industry connection, due to its remarkable properties of mechanical, abrasion and chemical resistance, which makes it suitable for harsh environment. Besides, TPU cable sheath limits the increase of bacteria and microbes, suitable particularly for interconnection of medical apparatus and instruments.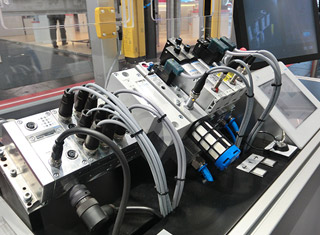 ---
Company Profile
WCH Cable has been working in the field of TPU cable manufacture since 1997. WCH Cable obtains great success in China market and keeps progress ever since. In 2004, WCH Cable was registered and marched into the international market officially.
WCH Cable has been engaged in providing power and signal transmission solutions for the commercial, industrial, and household electronics and appliances industries. WCH Cable integrates businesses globally with providing a competitive advantage of safe, cost effective, and innovative products that improve our everyday life.
Our goal is to become YOUR ONE STOP OEM SOURCE for all your cable and wire demand. We continuously make significant technology progress, keep pace with industry standards and acquire the most advanced manufacturing equipment and tooling. In addition, our highly skilled manufacturing and engineering staff are fully committed to a high quality program and ensures the highest quality workmanship available.
With many years experience of cable and wire design and manufacturing, WCH Cable makes every product renowned for its elegant appearance and flawless finish. WCH Cable will continually promote the strategy and keep progressing.
Cables and wires provided by WCH Cable, are approved by Underwriter Laboratories (UL). Apart from TPU sheath, there are also various new types, such as Thermoplastic elastomer (TPE), Crosslinked polyethylene (XL-PE), and others such as FEP, FR-PE, XL-PVC, mPPE, mPPE-PE, PVC, Rubber, Silicone Rubber. Most popular style numbers are UL20549, UL2651, UL4478, etc. Quality management approval ISO9001, Hazardous substance management QC080000, Executed standard AWM UL758, UL62.
---
Factory
Factory Information
Factory Address: Baisha Industrial Area, Humen Town, Dongguan
Contact Number: 86-769-88649806
Factory Size: 10,000~30,000 square meters(m²)
No. of Production Staff: Above 100 people
No. of QC Staff: 21~40 people
No. of R&D Staff: 5~10 people
No. of Production Line: Above 10
Annual Output Value: US$ 50 Million ~ US$ 100 Million
Annual Production Capacity
| Product Name | Previous Unit Produced | Highest Ever Annual Output |
| --- | --- | --- |
| TPU Cable (Multicore Cable) | 3000000 Meters | 4000000 Meters |
| Product Name | Previous Unit Produced | Highest Ever Annual Output |
| --- | --- | --- |
| Flat Ribbon Cable (Flat Cable UL2651) | 5000000 Meters | 6000000 Meters |
| Product Name | Previous Unit Produced | Highest Ever Annual Output |
| --- | --- | --- |
| Hook-up Wire (Lead wire UL1015) | 40000000 Meters | 50000000 Meters |
| Product Name | Previous Unit Produced | Highest Ever Annual Output |
| --- | --- | --- |
| Spiral Cable (Curly Cord) | 100000 Sets | 150000 Sets |
All TPU cables provided by WCH Cable are guaranteed 100% RoHS compliant. WCH Cable is capable to meet higher levels of other environment requirement such as Phthalate free (17P), Halogen free, Reach compliant. WCH Cable is sincerely looking forward to be your best business partner.